If you're running a BYOD program, session-based virtual desktops are an ideal way of delivering apps to your users. There's no data on their machines, and no need to know what hardware they're running. All they need is a user account, and a copy of a client running Microsoft's Remote Desktop Protocol (RDP), while all you need is a server that's fast enough to handle user sessions, and a network pipe that can push the highest quality display information.
To date, RDP clients have only been available on PCs and Macs, but that's about to change. Yesterday, Microsoft announced RDP clients for iOS and Android devices as well.
Windows Server 2012 R2 is easy to set up as a Virtual Desktop host. Here, apps run on a server – including the Windows desktop – and their user interfaces are delivered via RDP. There's no need to manage and update a suite of desktop images, and it's even possible to just wrap and deliver a single application to a task worker's desktop. Need to give someone access to Word? Just wrap it up and publish to a library, set the appropriate permissions, and away you go. If a user doesn't have access to an app, they can't see it. There's no need to worry about PC capabilities – or even how secure they are.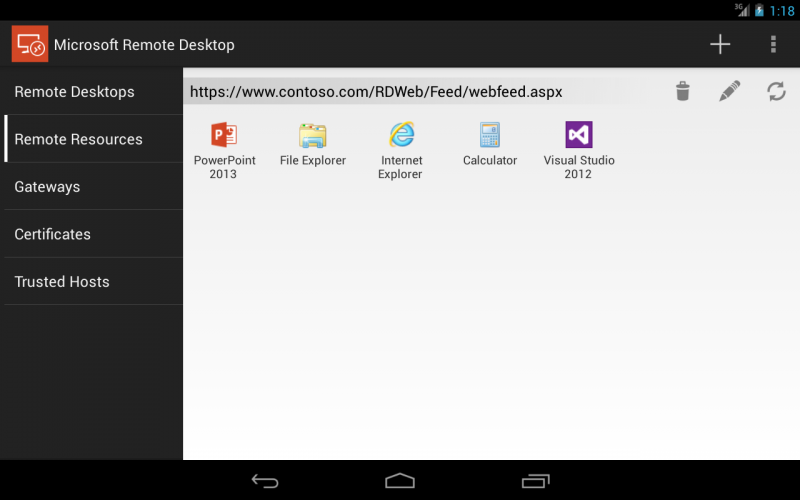 Windows' built-in Remote Desktop Client (and its Windows 8 sibling) means that a RDP client is part of Windows, and while there are plenty of third party RDP clients for most mobile platforms, it's been a while since Microsoft has done more than deliver a Macintosh package – and that was more focused on system management.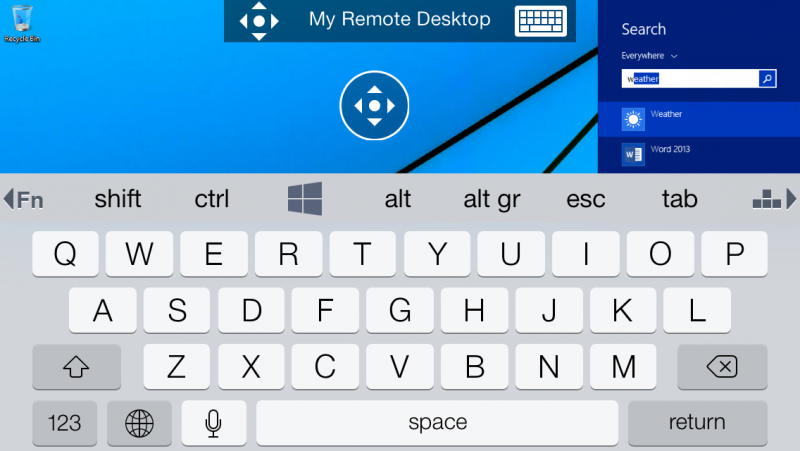 That's all about to change, with iOS, Android and a new Mac OS client all about to arrive. We got a sneak peek at an event in Redmond last week, with a demonstration of the iPad version of the upcoming RDP client. Building on the capabilities of the latest Windows releases, it's fully touch-enabled and integrated with the iOS keyboard. Users will be able to connect to full remote desktops, as well as to remote resources in the shape of libraries of published apps.
If you need more screen real estate, then there's the MacOS version, which will be available from the MacOS store. Unlike the iOS versions, there's a separate launcher window, and the ability to run remote desktops and applications either full screen or windowed.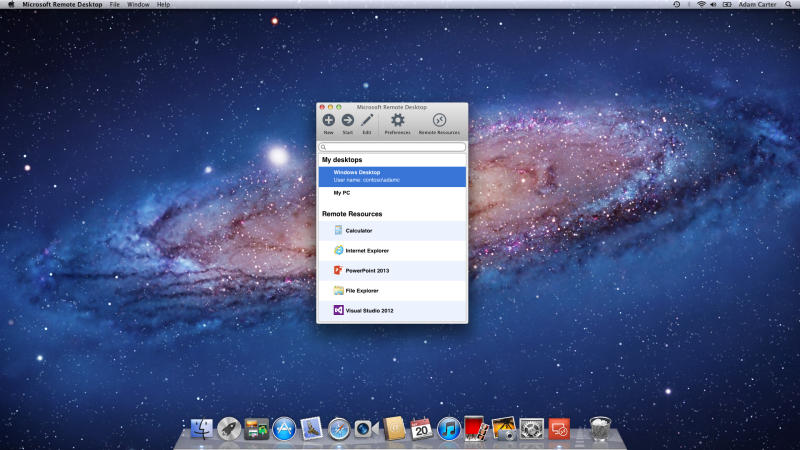 Android gets a very similar set of capabilities, with phone and tablet versions. Both share a similar look and feel to the Windows Store Remote Desktop Client, and there's the ability to zoom in and out on smaller screen devices. Microsoft will be delivering its Android software through Google's Play Store, and its iOS versions will be in the Apple App Store.
The upshot of this is, of course, is that if your iPad users want Office, you can give it to them (as long as they are online). You can also give them access to custom apps and line of business software – without having to rewrite a line of code. All you need is a Windows Server set up to deliver session-based remote desktops and remote apps.