When Dropbox announced a new administrative console for Dropbox for Teams this week, it seemed to trigger a small shock wave through the cloud storage industry. Even though these tools are fairly basic -- any enterprise-class online storage vendor worth its salt has been doing this stuff for some time -- it might have given Dropbox a new-found enterprise legitimacy it had been lacking. That seemed to make its fellow vendors nervous.
Matt Rosoff covered the story here on CITEworld, and I wrote about it on FierceContentManagement. I noticed a reaction immediately after publishing my story. First, a contact at an online storage competitor pinged me, and asked what I thought about the Dropbox upgrade. 
Then I got a bunch of competitor emails the next morning noting that the PR contact had seen my story and wanted to let me know that company X had real enterprise bona fides.
The thing is: even before Dropbox added these controls, it still had a presence in the enterprise -- I wrote about one company earlier this month with 1200 employees using Dropbox for Teams which is very happy with it-- but this provided a level of IT friendliness the product had been lacking.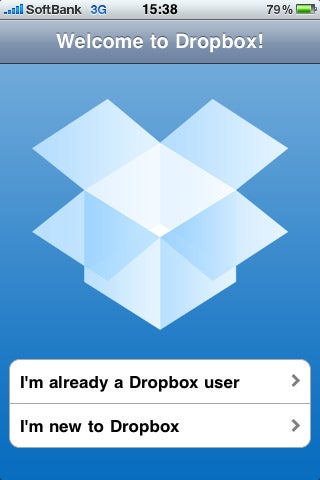 In fact, Dropbox has always found its way into the enterprise as employees have flocked to it for its ease of use. But so far, Dropbox has been content for the most part to be the consumer choice. 
Laurence Hart, CIO at AIIM, an organization for information professionals, says this clearly is a shot across the bow for competitors that Dropbox is looking to make inroads in the enterprise.
"I will say that Dropbox seems to have realized that their large install base gives them a strong foothold in the Enterprise. Dropbox would be foolish to not take advantage of the foothold and this announcement shows that they are going to fight for their share of the enterprise market," he told me.
And he's right -- with such a large user base, many of whom are using Dropbox to share work files across devices, it would be foolish not to provide at least basic administrative tools to give IT some semblance of control over Dropbox.
Walter Paley is a marketing manager at Bitzer Mobile, a company that helps customers secure enterprise mobile apps see this as an incremental move. He agrees this is a big deal.
"The new admin features are a big step in the right direction for Dropbox -- not so much for security reasons, as there are still glaring weaknesses, but as a demonstration of their commitment to emerging from shadow IT and growing into a legitimate enterprise application," he told me.
He added, "At the end of the day, Dropbox has begun to plug the holes, but the ship is still leaky. If their intention is to provide real data security, this update should be just the tip of the iceberg."
Ryan Kalember, the chief product officer at Watchdox, an enterprise-focused file sharing company that emphasizes data security, thinks the new administrative feature falls short.
"At the top end of the market, where security really matters, these tools don't do much for them - they still can't do encryption at rest or in use because of how their sync model works, they still can't deploy on premise, and they still can't track, control or protect files after they're downloaded or shared," he explained.
Whitney Bouck, the general manager of Box's enterprise business, said she didn't see the Dropbox update as a serious threat to enterprise focused companies like hers.
"It's not surprising that Dropbox is building basic functionality for better management of its Teams product, but it's years behind with respect to the administrative and security capabilities that enterprises require," she told me.
And although Bouck and Kalember clearly have a dog in this fight, they're right that this is just first baby step towards being a big-boy enterprise tool.
But just by putting this administrative tool out there, Dropbox is sending out a message that it's not going to cede the enterprise file sharing market. As a result, the space just got more interesting.