Do.com's mobile app is an intuitive, accessible team collaboration tool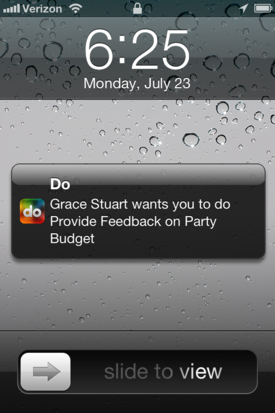 Consumerization means that small teams can choose their own tools for organizing and collaborating on tasks -- from any device they like. Salesforce's Do.com mobile app for iOS and Android joins the trend in style.
On Do's web platform, you are able to share tasks with others, comment on ongoing work, and organize multiple tasks under a single project heading. That functionality is in the mobile app, and the touchscreen functionality here makes sorting through your to-do list even easier.
I fired up the app after signing up for Do's free web platform. First, a brief tutorial teaches you about the screen gestures that control your to-do list. You can swipe right across a task to mark it complete or swipe left across the task to undo that action. Tapping and holding a task allows you to drag the task up or down to a new position on your to-do lists. Accessing others' lists and menus is accomplished solely through tapping icons.
Creating a new project is simple. One tap took me to the project creation menu, where I quickly typed a project name and selected a due date. Once the project was created, it was automatically shared with others connected to my Do.com account. Others on the account can get a bird's eye view of operations by tapping the "Notifications" button, which displays a newsfeed of updates posted by other team members.
Each person tagged in a task can comment on it through a Facebook-style update feed—a nice nod to the trend in consumerization sweeping these types of apps. A notification system pushes updates to your mobile device, so you'll never miss an update. I've used the system to quickly and easily collaborate in real-time with others, and found it easier than a lot of other similar apps I've tried. You can also attach files to projects and share them with team members.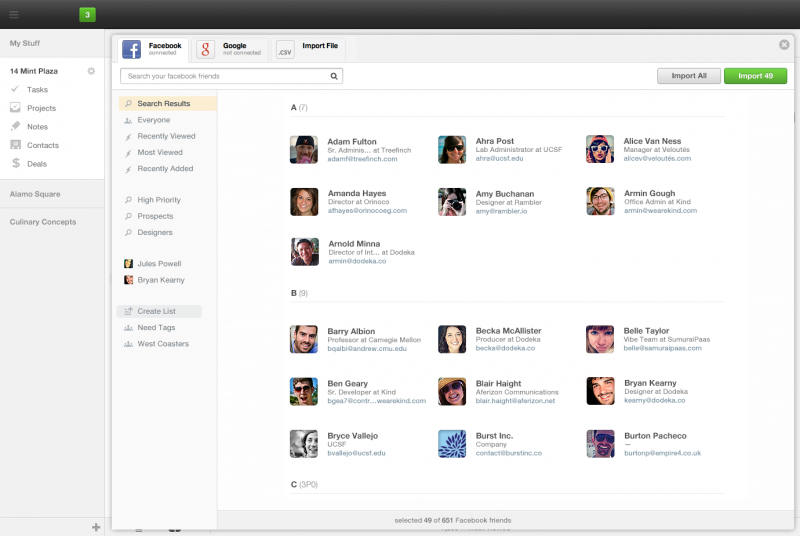 Another nice touch is the ability to forward an email to Do.com, which automatically turns the email's content into a task. I can see this being incredibly useful for team members collaborating from their cubicle with others in the field. There's also solid integration functionality with Google Drive and Salesforce. (Salesforce built Do.com based on technology gained in its February 2011 acquisition of Manymoon.) 
But the Do mobile app's interface is the real winner here. The screen gestures that control tasks are intuitive and work perfectly every time. That kind of UI is key when you're dealing with mobile collaboration solutions, and it's not something every app gets right. A Do.com account is free—another attractive proposition for teams and departments trying to keep IT spend down.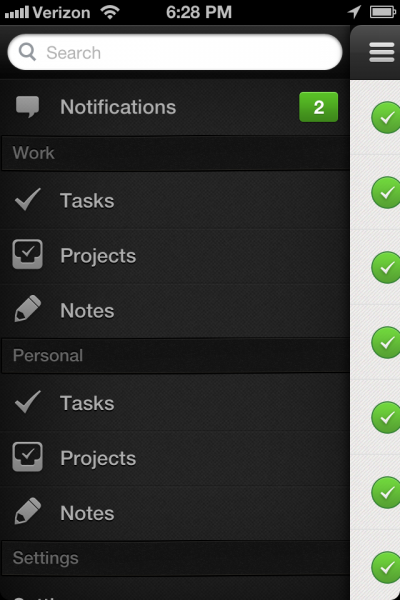 A lot of companies are trying to jump into the consumerization fray. Not all of them get it right. Do.com, however, nails the experience. If you need to collaborate quickly and easily on the go, this app is one to watch.
Want to try out Do.com for yourself? Get it here.
View Comments
Top News
Yahoo's share gains since November from a deal with Mozilla may be a clue about whether the search...
Samsung denied it had blocked a Windows update on its hardware but acknowledged that it was...
The new Remote Keyboard app is designed for Intel's NUC and Compute Stick miniature PCs, but should...