Office for Android: Pretty but woefully incomplete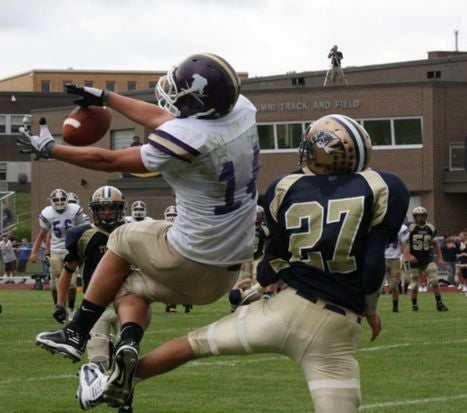 I've been playing around with the new Office 365 app for Android, launched a week ago. I find that the app has a slick UI but definitely feels half-baked.
Microsoft is now offering apps for both iOS and Android that Office 365 customers can use to access Office files. The apps are a long time coming for Microsoft, which had previously offered an Office app only for Windows Phone in hopes of drawing users to its own phone platform.
The Android app interface is super simple and looks great. There are three tabs. The first looks like a clock and displays documents under three headings: Today, Yesterday, and Last Week. Like most Office 365 users, I store almost all my documents in SkyDrive, so this first tab works great at showing recent documents.
The second tab looks like a folder. From here you can open your SkyDrive account to navigate for documents by folder. You can also add other sources, but unfortunately they are limited to SkyDrive, Office 365 (which would let you link your corporate account), and SharePoint. It would be great if, like with QuickOffice, you could access documents from a variety of online storage sites, like Box and Dropbox.
The third tab lets you create a new Word document or Excel spreadsheet, and offers up templates for both.
But once you open or create a new document, the features are pretty limited. You have a dozen formatting options, including bold, underline, and highlight. When I'm on a phone with its tiny screen, I'm not going to want to do much more than that so for me those features are just fine.
You can also highlight text and add a note.
These features pale compared to the Word and Excel editing features available in QuickOffice, which came for free on my Android phone. In QuickOffice, I can adjust line spacing, add bullets, change the alignment, switch fonts, add photos, run spell check, and insert charts. I'm not going to want most of those options on a phone – I'd save heavy editing for a larger screen and keyboard – but some of those, like spell check, might be nice to have.
That said, some people clearly would like the additional functionality, based on comments posted in the Google Play store for the Office 365 app. "Barebone functionality," one user, Mark Koh, wrote. "There are so many more apps out there with more advanced editing features than this. I hope it's only because development is in progress. Please just acquire one of the office suite developer out there."
He's not alone in posting comments about wanting more features.
More testing needed
Beyond the features, I encountered a couple instances where it seemed like Microsoft didn't do much user testing. For instance, I shared a document with a colleague so I could test how co-authoring worked. It worked mostly fine, but only because I guessed right after a nonsensical pop up.
After opening a spreadsheet that had been changed by my colleague, I got a pop up indicating that an updated document was available. Here was my choice: "Update your document to the newest version or continue to open the current version." My options were to hit "yes" or "no," a difficult choice to an "either/or" question. I hit yes, figuring that responding to the first option was likely the intention, and got the updated spreadsheet, as I'd hoped.
A minimum of testing by Microsoft should have caught that problem.
I also had some problems when I opened a document on the phone that was simultaneously open on my computer. I made a change on the document on the phone and ultimately had to ask Microsoft for help to resolve the ensuing conflict.
After I made the change I tried to close the document on my phone and got a message saying that it can't be uploaded but was temporarily saved on my phone. It instructed me to go to the Recent tab in the Office Hub and resolve the conflict.
That was meaningless to me. What's the Office Hub? I couldn't find a page called the Office Hub but figured the Recent tab was the one listing documents that I'd opened recently. From there though, I could see the document that had the conflict with the words "Couldn't upload" in read underneath. But how to resolve the conflict?
Microsoft told me that hitting refresh should make a new pop up appear with instructions for resolving the conflict. That never happened. To force the pop up, you can click and hold your finger on the file. That launches the pop up where you can decide to replace the item on your phone or replace the version on the server.
It maybe doesn't make a lot of sense to design the product to make it easy for the same person to edit a document from two different devices. But I can easily see a scenario where I might leave a document open on my desktop and want to access it later remotely. Resolving that conflict should be easier.
Overall, it still feels like Microsoft is still trying to funnel people toward its own Windows Phone if they want a better experience. In fact, in a question on an FAQ about how the Android Office app compares to the Windows Phone Office app, Microsoft says this: "Office Mobile on Windows Phone 8 provides a richer, more integrated experience," and goes on to specify how.
That's a losing strategy when so many other apps -- many of them free -- offer a richer experience on Android and iOS.
View Comments
Top News
Yahoo's share gains since November from a deal with Mozilla may be a clue about whether the search...
Samsung denied it had blocked a Windows update on its hardware but acknowledged that it was...
The new Remote Keyboard app is designed for Intel's NUC and Compute Stick miniature PCs, but should...