Salesforce is betting that wearables are going to be the next major platform in the enterprise with the launch of Salesforce Wear, which aims to help developers build apps for smartwatches, augmented vision overlay devices, motion interface devices, and any other kind of computing device that you strap to yourself. 
That's mostly made manifest in the form of the open source Salesforce Wear Developer Pack, which prepackages reference code and demo applications so developers don't have to reinvent the wheel every time they want a wearable app to perform basic functions like updating a customer record in Salesforce's CRM. 
"Wearable app development is complex. It's a pretty big speed bump," says Salesforce's Daniel Debow, formerly co-founder and co-CEO of Salesforce acquisition Rypple, and now in charge of "emerging technologies" at the company.
Even more than smartphone apps, wearable apps are all about the context of what's going on around you, Debow says. Given their limited user interfaces and focus on immediacy, it has to be simple for developers to do things like create alerts that offer a simple set of actions to take.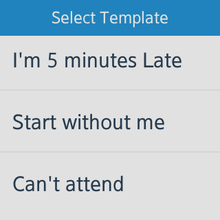 Salesforce has also partnered up with several up-and-coming wearable manufacturers to make it easier for developers to integrate the Salesforce1 platform with their devices.
At launch, Salesforce Wear partners include Pebble, semiconductor designer ARM (whose chip designs power most smartphones), gesture control band Myo, biometric smartwear maker OMSignal, and wearable security authenticator Nymi. It's more or less a who's who of rising stars in the wearables arena. 
Salesforce Wear is referred to as an "initiative" within the company because there isn't a product to go with it, Debow says. It's going to be a while before wearables are as enterprise-ready and ubiquitous as smartphones and tablets.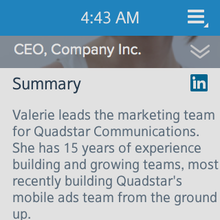 But if wearables are ever going to reach the next stage of maturity, it's crucial that developers get on board now. So in addition to this developer kit, Salesforce will be sponsoring hackathons, contests, meetups, whatever else it takes to get coders energized, says Debow. 
Ultimately, this is all to Salesforce's benefit: Salesforce's entire game plan since the launch of the Salesforce1 platform at last year's Dreamforce has been to make their products available to everyone on every device.
While it's laudable that they're releasing all of the work they've done thus far to the open source community, it's a calculated business move. More developers building on the Salesforce platform, using the cloud CRM as the backend, means more users on all of the company's products. 
"[Salesforce Wear] is a bridge," Debow acknowledges -- not just between the device and the platform, but between the company and a leadership position in what it predicts will be an workplace wearable revolution. 
Like Samsung and Apple, Salesforce wants to be the agnostic platform provider for the era of wearables. But unlike those two, Salesforce already has a mature platform in place with plenty of customer adoption. It just needs developers to figure out smart ways to get enterprises building on that platform  and funneling data into it with wearables.
If you're interested, that Salesforce Wear developer kit is generally available today to Salesforce customers.